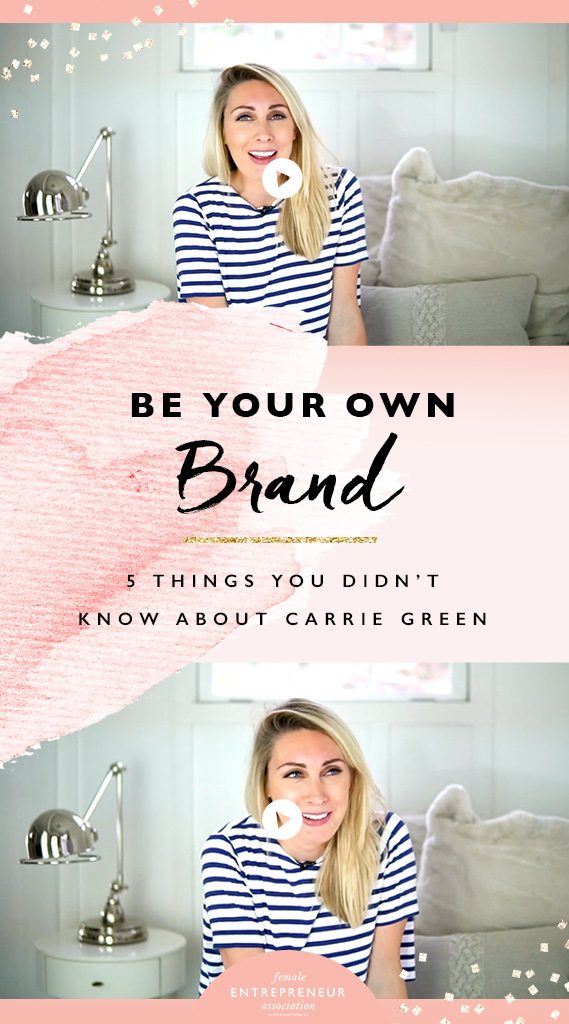 Building a business is not always about reinventing the wheel or coming up with a revolutionary product. It is always, however, about putting your own unique spin and your own take on what a brand should look like and what it should stand for.
Very often, the direction a brand and a business takes is born from the entrepreneur's unique vision and view of the world.
Different preferences, likes, dislikes and values are the ingredients that make up the secret formula a brand is made up of, and it's very often a reflection of the individual entrepreneur behind it all.
Your own personal brand should be celebrated and your uniqueness should be embraced:  Different is what makes you stand out in a crowded market.
In this video I get asked 5 random questions and reveal a bit more about myself….
We want to get to know the real YOU so let us know in the comments below:
What food could you never live without? ?

What movie has left a lasting impact on you? ?

What is your funniest character trait? ?