by Adam Hirsen, CEO and Co-founder of UPshow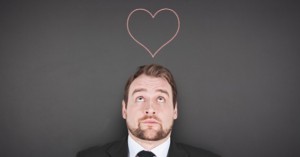 Research says that those who engage in hobbies are likely to be better problem solvers (San Francisco State University) and that most managers (82%) aren't very good at leading people (Gallup).
You can become better leaders especially by applying your personal interests to the workplace. My passion for aviation – which required over 1500 hours of training – has shaped my business and helped me prosper.
Here are five tips for entrepreneurs' flight plan for success:
1. Pilot your business like a plane.
Careful planning is essential, but being able to pivot for any unexpected changes is even more critical. In the air, you need to be able to adjust the flight plan to manage unexpected situations – such as FAA approval, weather patterns or just a need to go right instead of down. Business is exactly the same.
Flexibility for an entrepreneur to change altitudes is key. It's not only about thriving in new situations, it's about being able to implement new behaviors into old existing situations and a willingness to try new ones regardless of whether or not you are undergoing change.
2. It's OK to use Mayday.
In aviation, mayday is the universal word for distress and used only in a crisis, but in business, knowing when you need to bail out, isn't a bad thing. However, some start-ups don't know when to pull the emergency cord and if that happens, you can end up crashing… and burning. It's putting the safety of the business first before your own ego.
3. Request flight following.
It's hard to not fly your own plane and let someone else grab the yoke. However, it is critical for morale and motivation if you can recharge. Sometimes being a co-pilot is best. If you are unsure about the direction, asking for assistance or relying on experts other than yourself, can get you to a safe landing.
4. Go at your own V-speed.
Flight paths can be tricky. There is a time to accelerate other times take a step back and assess the situation. Sometimes the sales process is accelerated/fast while the product development is slow, so taking the time to get something right before rushing to market is a trait to embrace. 
5. Use your passion as a business benefit.
Sometimes, I fly to client meetings. Not everyone can do that. However, it actually saves the business money, especially if I take a few employees with me, and it's a great talking point. It also allows me to give clients face-to-face time even when they are in remote locations – which is critical for relationship building.
You don't have to be a pilot to do that. It's about taking what you love and using it to build relationships with clients. For example, a hobbyist chef or sommelier can invite clients to a home cooked meal or wine tasting. It's about engaging in a non-corporate way. Sometimes being a leader means stripping away management practices and just being human.
Adam Hirsen is CEO and Co-founder of Chicago start-up UPshow, a platform that is changing the way businesses do TV. He's transformed on-premise entertainment with a social TV platform that now appears on more than 10,000 screens across the country via partners such as TGI Friday's, Crunch Fitness and ATI Physical Therapy. Before the age of 30 he had started three businesses and his relentless work ethic and hustle has grown his business 125% year-over-year since its inception in 2015.

This is an article contributed to Young Upstarts and published or republished here with permission. All rights of this work belong to the authors named in the article above.